Sorry No More pulls due to Fighting !!
Thanks to all for a great turn out at 619 mud-hole hope to see all of you at next event .
Special thanks to Pat Munson for pulling us out. Also to Jeff and Mickey for mixing the mud.
Special thanks to Low-Water Campground (540)635-7277.Not too far from mud-hole on Panhandle Rd.Stay on the river fish or canoe on sunday after muddin on saturday.
Special thanks to hillbilly's junk yard see them for all parts needs call (540)636-2671. Tell him we sent you.
Special thanks to Shorty's General Store (540)635-1201.They are on 619 just before the Mud-hole.They have gas,hot food and cold beer.Say we sent you for the best prices.
See Chris Lockridge at Off Road Innovations Winchester.Va (540)665-0123 they can make your 4x4 extreme.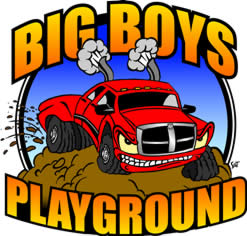 Bodatious big mud hole.
A large group from 619 crew went to bodatious on april 8,2006 a little cold, a little wet, a long trip, but the mud was great and thats what counts.